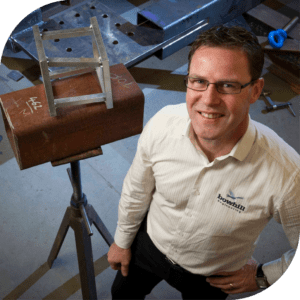 I'm Jeremy Hawkes, I'm the Managing Director of Bowhill Engineering since 2001. Bowhill Engineering is a 2nd generation family business based right next to the Murray River at Bowhill in the regional area of the Murray Lands. Bowhill staff are driven by a passion best described as "together we thrive" we look for ways where everyone we work with can all be successful. We build large and complex structures, such as bridges, Ferries, Mining platforms, basically larger components to high specifications for infrastructure, mining, marine and Defence industries. With a team of around 50 direct staff we're proud of the opportunities we provide for regional careers.
2013 and the Steel Fabrication industry had been suffering. The statistics were dramatic, 30% of our competition had closed their doors triggered by an economic downturn (lack of demand),under such circumstances it's impossible to avoid impact.
Even during this challenging period, I remember being so proud of our leadership group of the time, we dared to believe that we could not just survive, but that we could thrive!
How to do this was our overarching question??
Mark Bell suggested I apply for an ILF study grant, I'd never heard of the ILF previously. The criteria seemed to fit my situation (SA based, leaders passionate to make SA great) but it seemed to be utilized by past recipients for mainly post graduate university-based learning, which I felt unqualified and inadequate to participate in. My thinking was that because I was a country lad, year 11 at school and "just" a tradesman that I was somehow inferior to the academics. Thankfully I did not just give up, Geoff Vogt, with his enthusiastic and supportive guidance was exemplary. However, I didn't hold out much hope that I would be chosen, still I went along to an information session and put myself forward for a Lean Tour of Japan with Shinka Management in 2013. The process was highly rewarding, the interview with the ILF stalwarts was amazing, questions asked, advice given, the respect and admiration shown for my journey to that point was energising.
Such was the confidence in me from the ILF that I was also successful for a 7-day intense Senior Managers Program at Mt Elisa with Melbourne Business College the very next year which was very complimentary to the previous program.
The knowledge that myself and the team have been able to curate from involvement in the ILF program and subsequent other programs has been significant. We have found that by constantly accumulating up to date information, it allows continuous implementation of timely improvements, these have been home grown, incremental, month by month and over a period of decades. Bit like an onion, layer upon layer, protecting the organization with systems and procedures. As I reflect on what I learned in Japan, it's just as the Japanese Lean Masters suggest (small seemingly insignificant improvements, consistent over time make a profound long-term performance impact).
My journey from an insecure lad that was "winging it" with no formal management training and no tools in the tool kit (so to speak) I have, and Bowhill Engineering has come a long way.
The learnings of the programs that we've participated in, and people that it's allowed us to meet, have helped us improve our understanding and influence. The ILF program has contributed towards making improvements that have transformed the business to the strong position it shares within our industry today. Staff numbers were in the mid 20's in 2013.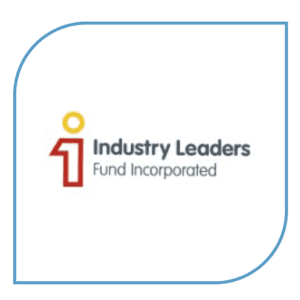 Many of the major steel bridge girders that you see in Adelaide that have been built in the last 7 years have been supplied by the Boweng team, I'm so proud of all of them, past and present.
We are qualified to the highest level in Australia which allows us to build critical infrastructure in any state and particularly the hard to crack, east coast.
But it's not all about work, I've found that a balanced and long-term sustainable attitude towards family, friends, community with a view to build loving relationships is the wholesome nourishment required to be a good person and a good leader. I'm in it for the long game, work should (and is) my passion but not at the expense of those most dear to me. Thankfully I had the opportunity to share my life and work journey with my beautiful and brilliant wife Jodie, I am truly blessed.
Article by