Project Description
Baulderstone AbiGroup Joint Venture | 2012-2013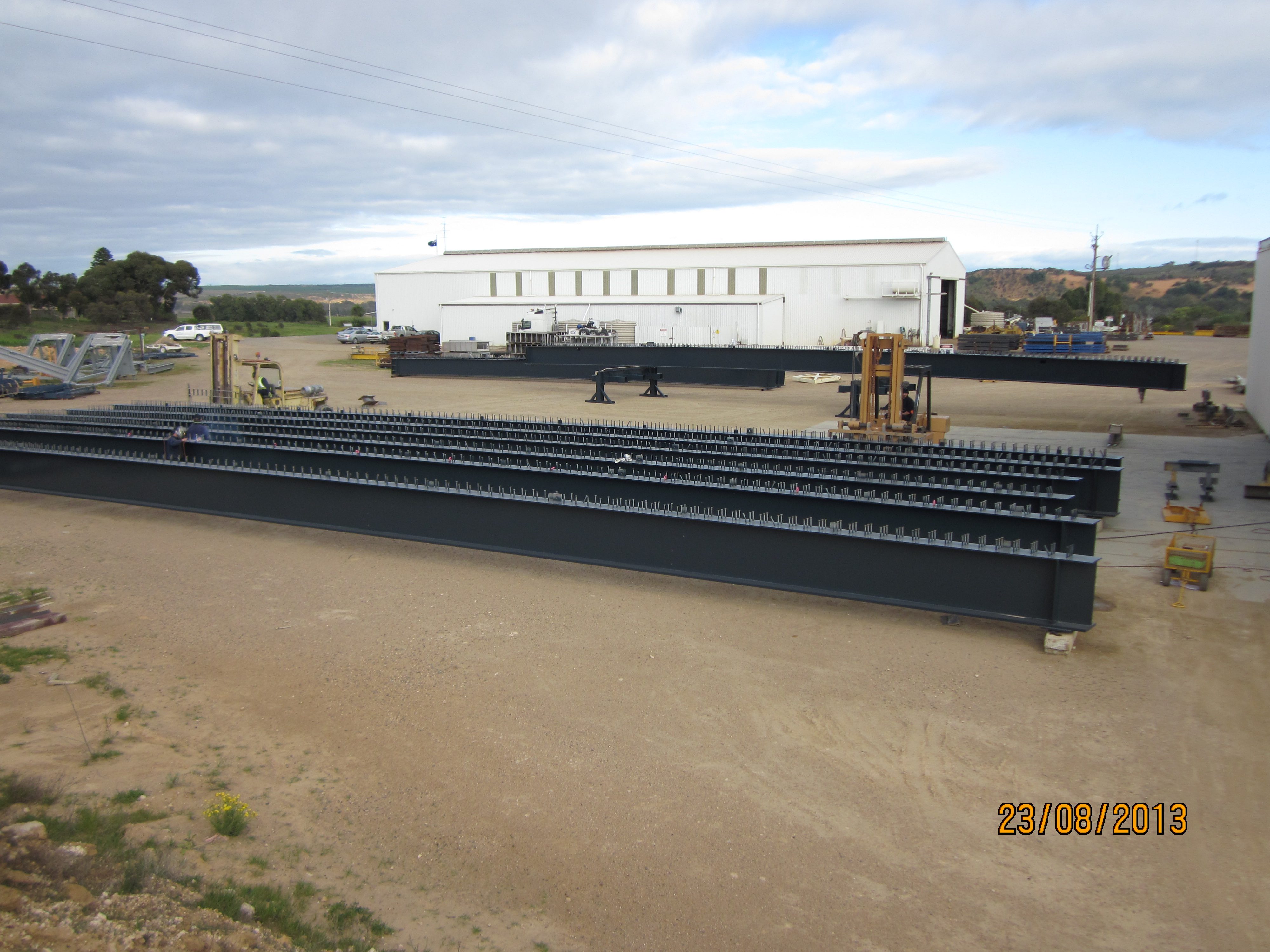 Innovative Methodologies: Sub-arc welding, shear stud and full penetration NDT'd splice welding was carried out seamlessly by the skilled staff at Bowhill Engineering.
Technical Challenges: Handling and transporting large heavy beams to site without damaging the important coating system was a challenge. Special rotation jigs and transport chainage brackets were designed to minimise coating damage and allow safe and efficient transport to site of the bridge girders.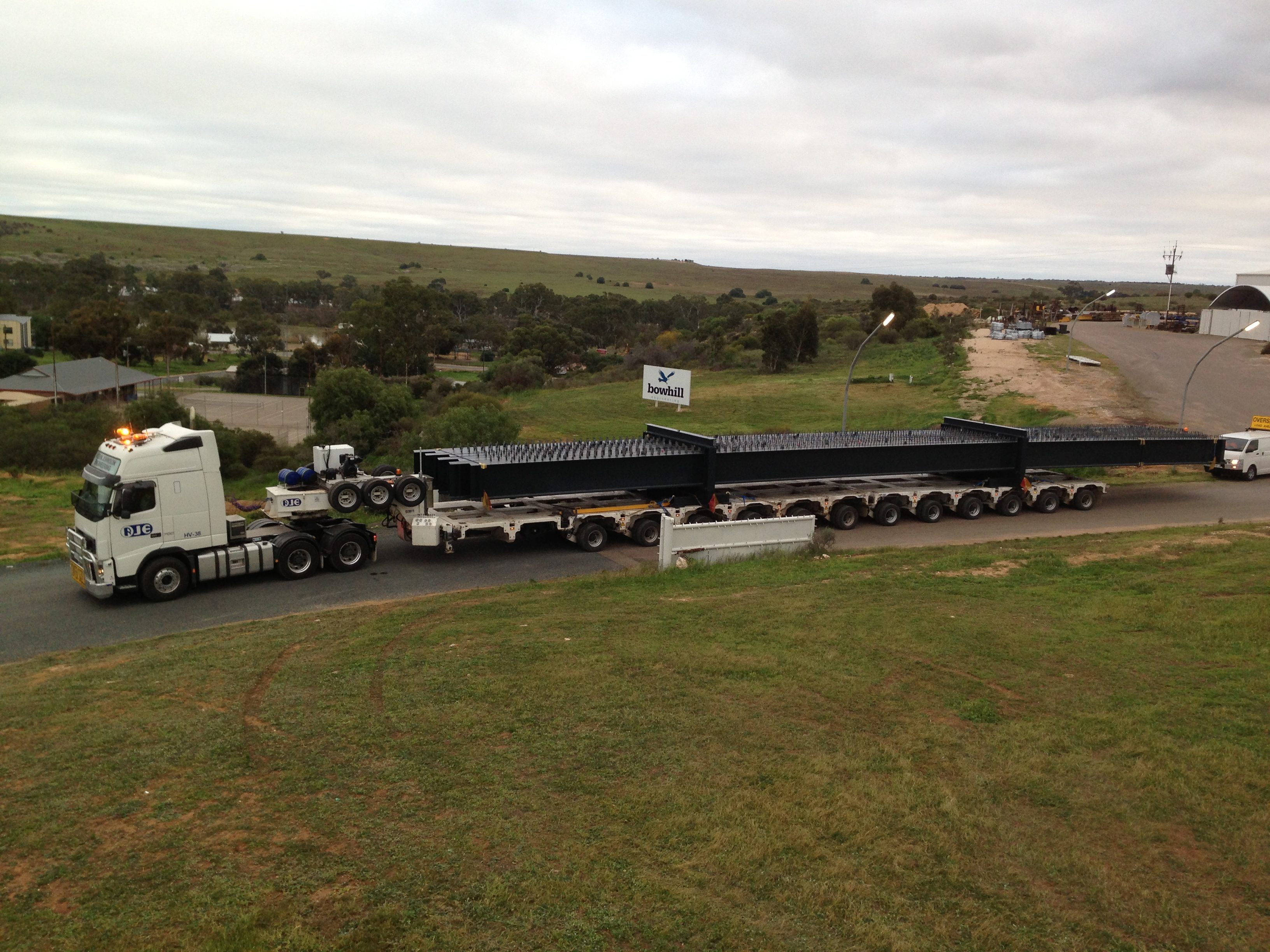 Coating Details: Highly scrutinised with extensive measuring and documentation required due to the Waterborne Inorganic Zinc primer as part of a 3 coat system.
Successful Outcomes: Bowhill were able to take on a relatively short turnaround under difficult circumstances. The QA setup had to be adopted from a previous organisation's efforts and adapted and adopted so that it worked for DPTI's stringent recording requirements.