Project Description
DPTI | 2018
Innovative Methodologies: Manufacture technique was critical to achieving success on this complex project. Because Bowhill Engineering was able to be involved right from the start of the design process, we were able to work closely with the clients design team to coordinate the longitudinal connection of the hull and build the ferry complete at our manufacture facility (previously been road freighted to Morgan in two halves). The benefits to the client included structural integrity, coating integrity, accuracy, and conveniently allowing DPTI to continue using their Morgan Slipway for some 2 months longer.
Technical Challenges: Large components, transported via river channel to DPTI dockyard. Using a professional approach to this challenge factoring in an allocation for extensive temporary steelwork.
We designed this temporary steelwork together with our own engineering and drafting team to be able to launch the completed ferry at the river just metres from our manufacture facility. We treated the temp steel like part of the product and gave it the attention that it needed to achieve the accuracy. This coordination was the key to the successful launch and extensive modelling and simulation was done to ensure a successful launch.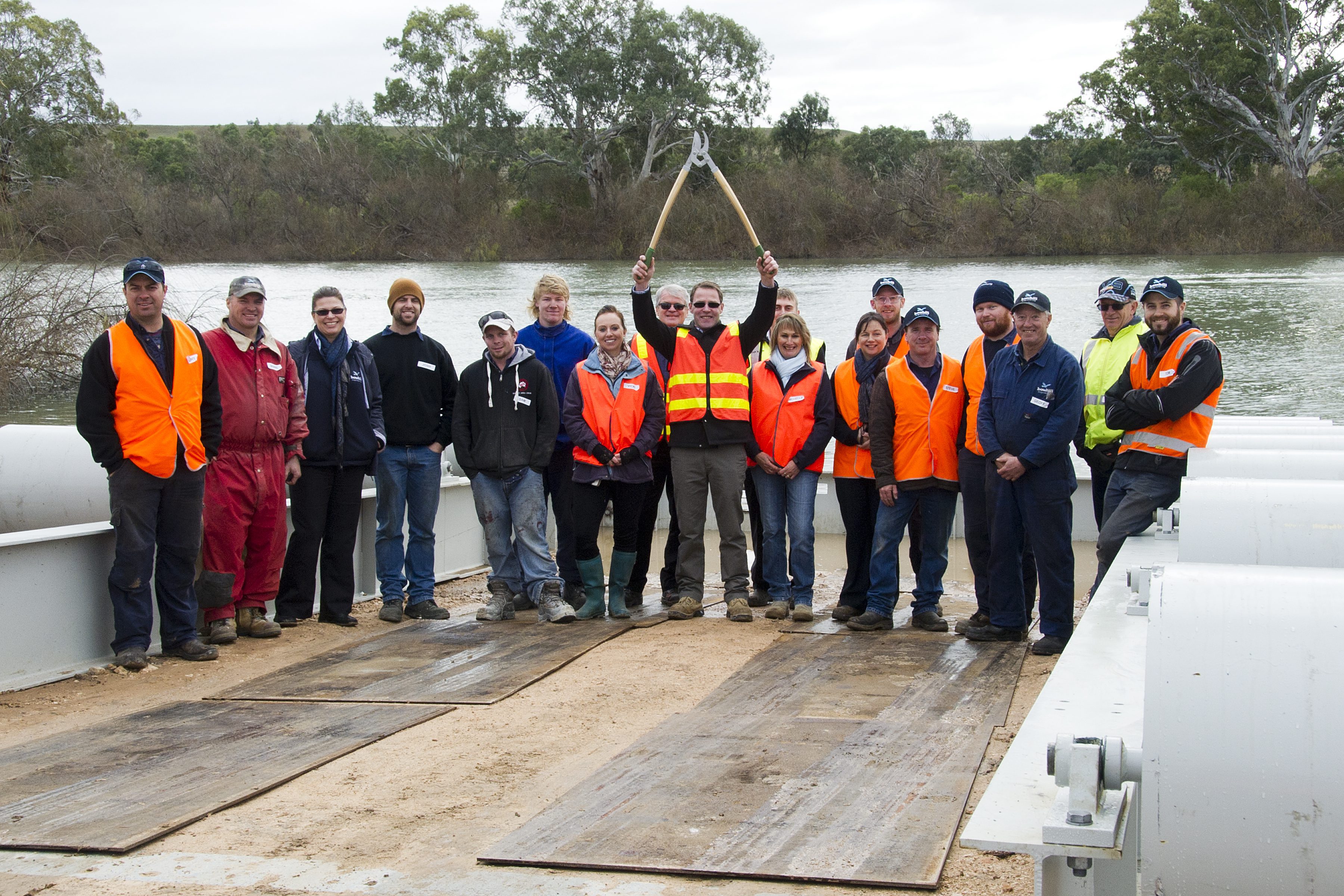 Successful Outcomes: A slick methodology was the key to the success for this project, the large components being built on our site had to be planned and as a result the amount of site activities were drastically reduced , made safer and much more convenient for our client DPTI .
Coating Details: Highly scrutinised 3 coat system internal and external on large modules.