Project Description
Pym Street Pedestrian Bridge
Client Name: McConnell Dowell
Year Completed: 2021
100 tonnes – 64m long, 5.5m wide, 6.3m high (on transport)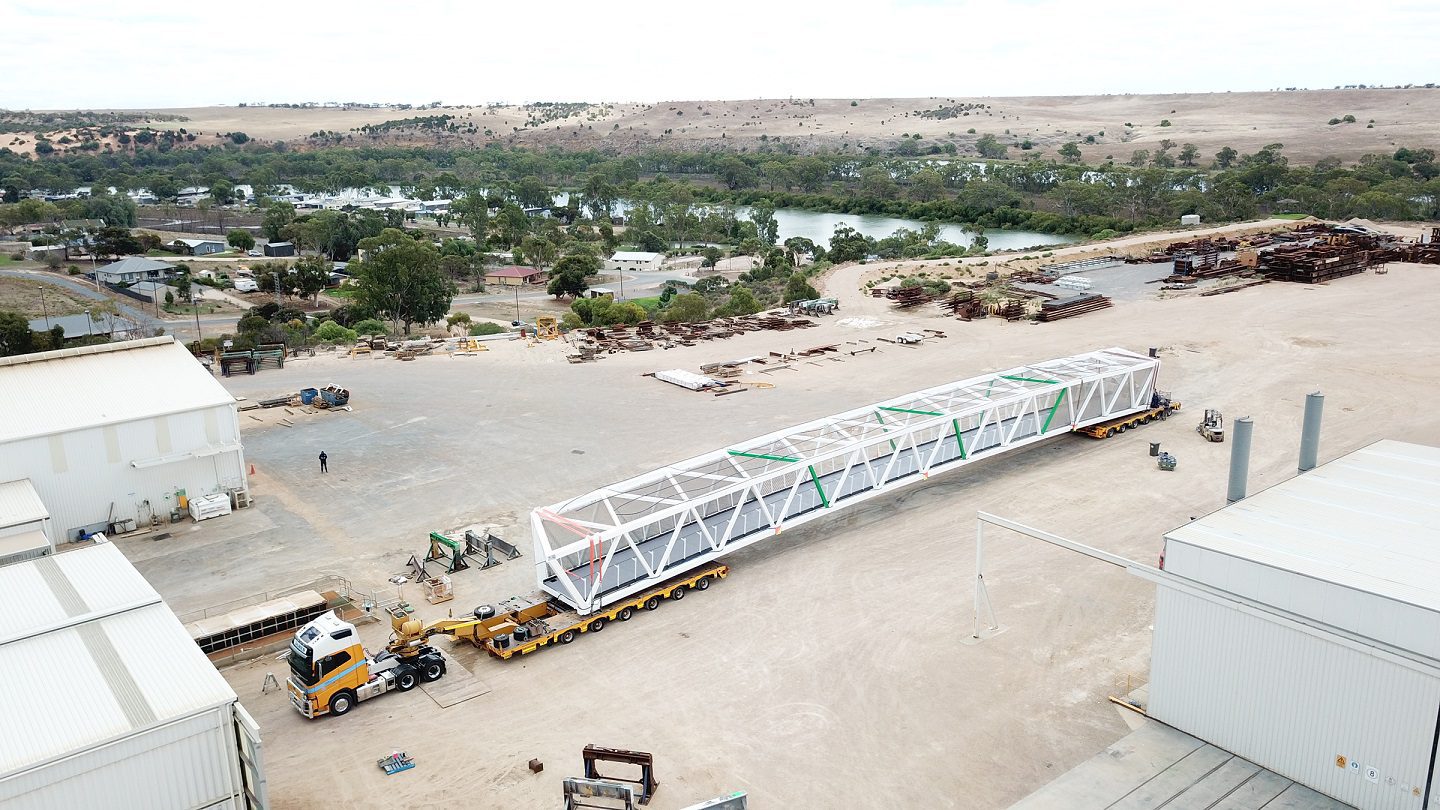 Bowhill have proven that it is feasible to deliver structures of this scale in a  highly value added state prior to delivery to site. In this instance the bridge structure included walkway, handrail, safety mesh (walls and ceiling) architectural features (S/S strips woven into safety mesh), electrical conduits. Fully tested, surveyed, compliant and ready for installation.
This delivery method helps to significantly reduce traffic interruption, saves the need to have onsite space to assemble and reduces program slippage as the risk of assembly clashes, missing components, inclement weather, defects rectification, compliance documentation are almost eliminated.
Safety is increased due to having nearly all work at ground level in a building on a manufacturing site (rather than on public property) with qualified staff using familiar equipment, during the day and in a controlled environment away from traffic and members of the public.