Project Description
Maritime Constructions | Multiple Projects | 2017+
Rejuvenation of the existing N berth wharf which is located in the Port Adelaide River has been completed to allow continuation of mooring large vessels. This project included approx. 110 tonnes of complicated marine coated steelwork, this was quite an impressive site once assembled. Working with our client Maritime Constructions a successful pile driving rig was built to ensure the accuracy that was required for the fitup of the critical connection node for the bracing, straight and raked piles. This was a complicated connection that had to be right as there was very little tolerance in the design for misalignment. Careful coordination of the timing of the works resulted in a smooth running program and very little unexpected site repairs to the marine coatings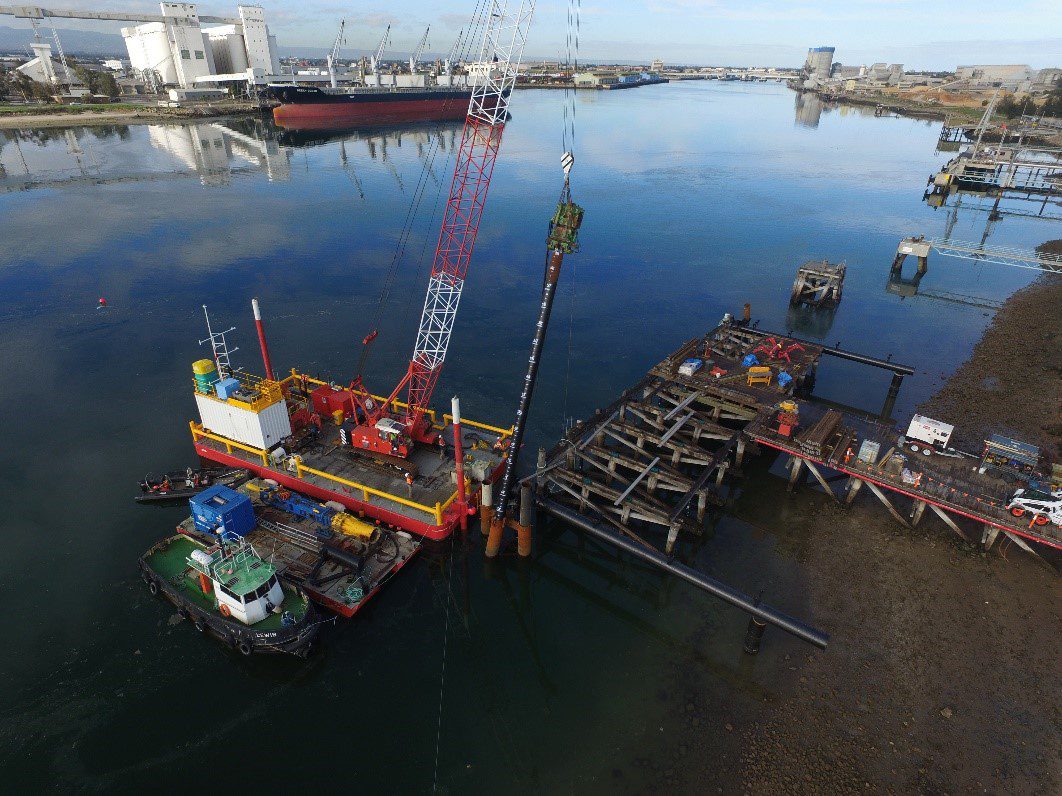 Ongoing and numerous navigational aids at locations around the Spencer Gulf, St Vincent Gulf and Lake Alexandrina including:
Platforms
Pile Caps
Daymarks
Ladders
Cardinal Mark
Sign Brackets
Bollards
ATONS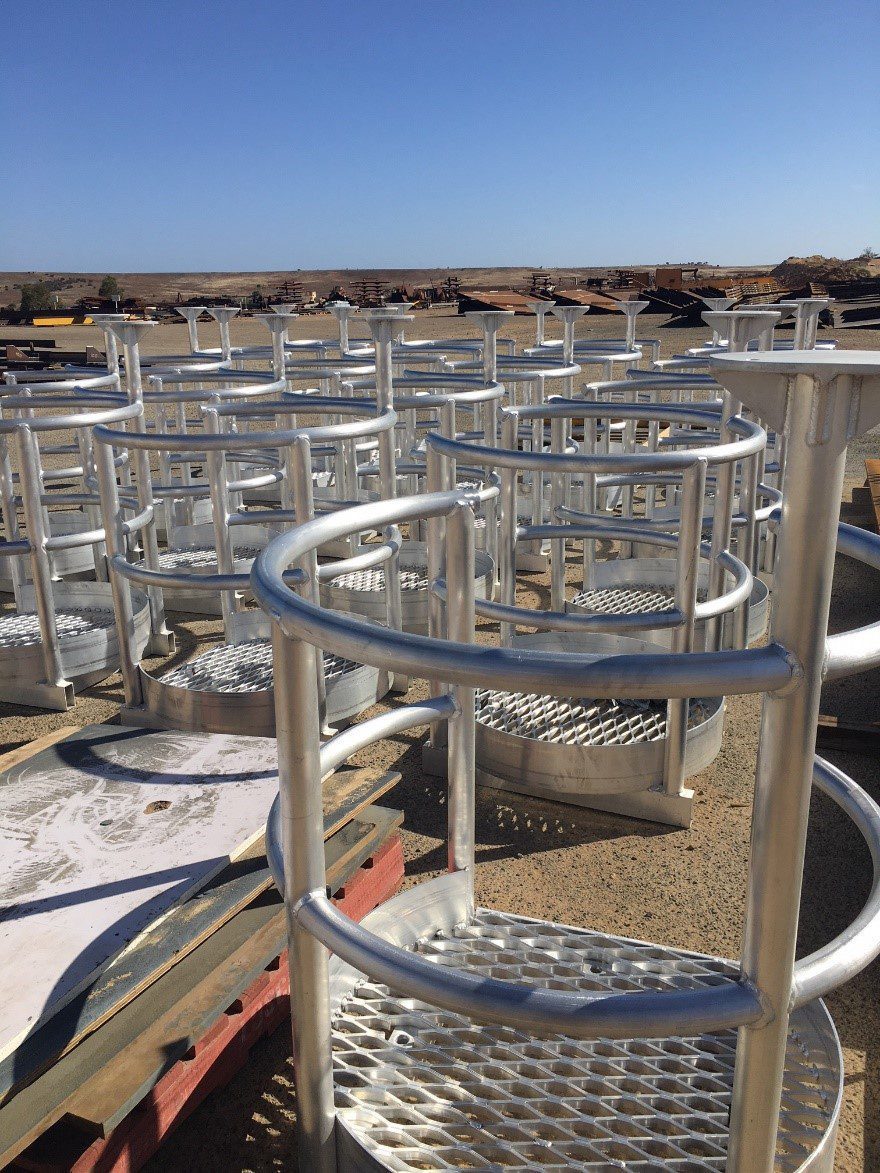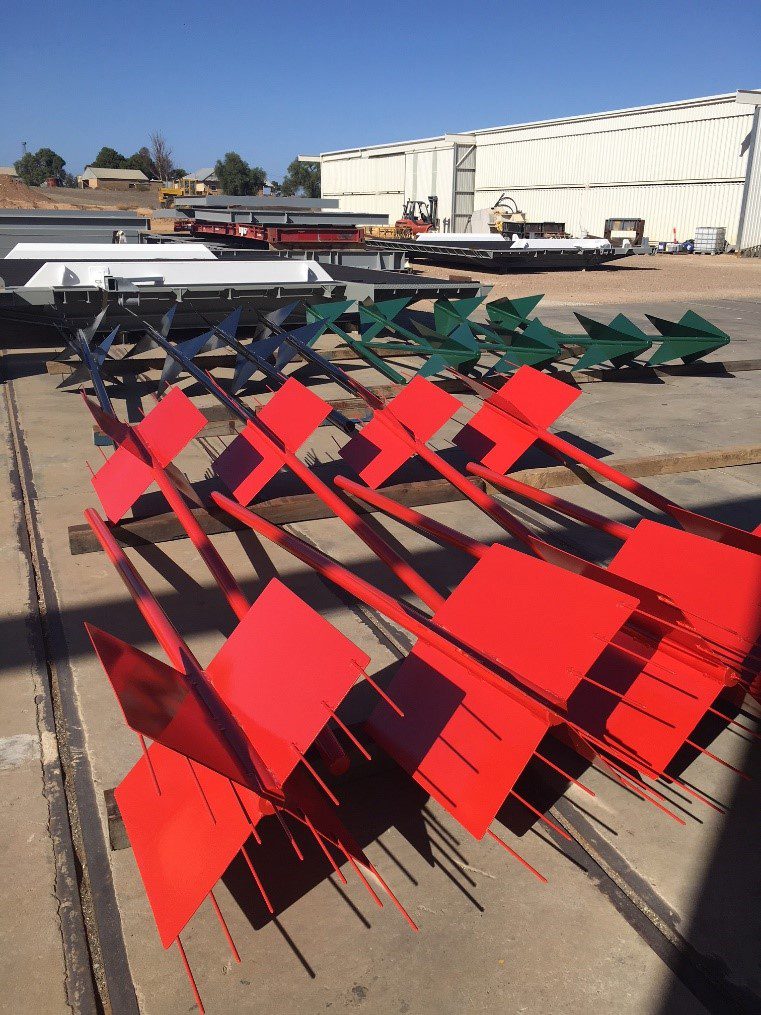 The heavy duty Bow ramp enabled Maritime Constructions to safely manoeuvre heavy plant and equipment onto and off of the large work barge. Boweng also provided the A frames to raise and lower the bow ramp totalling 26 tonnes.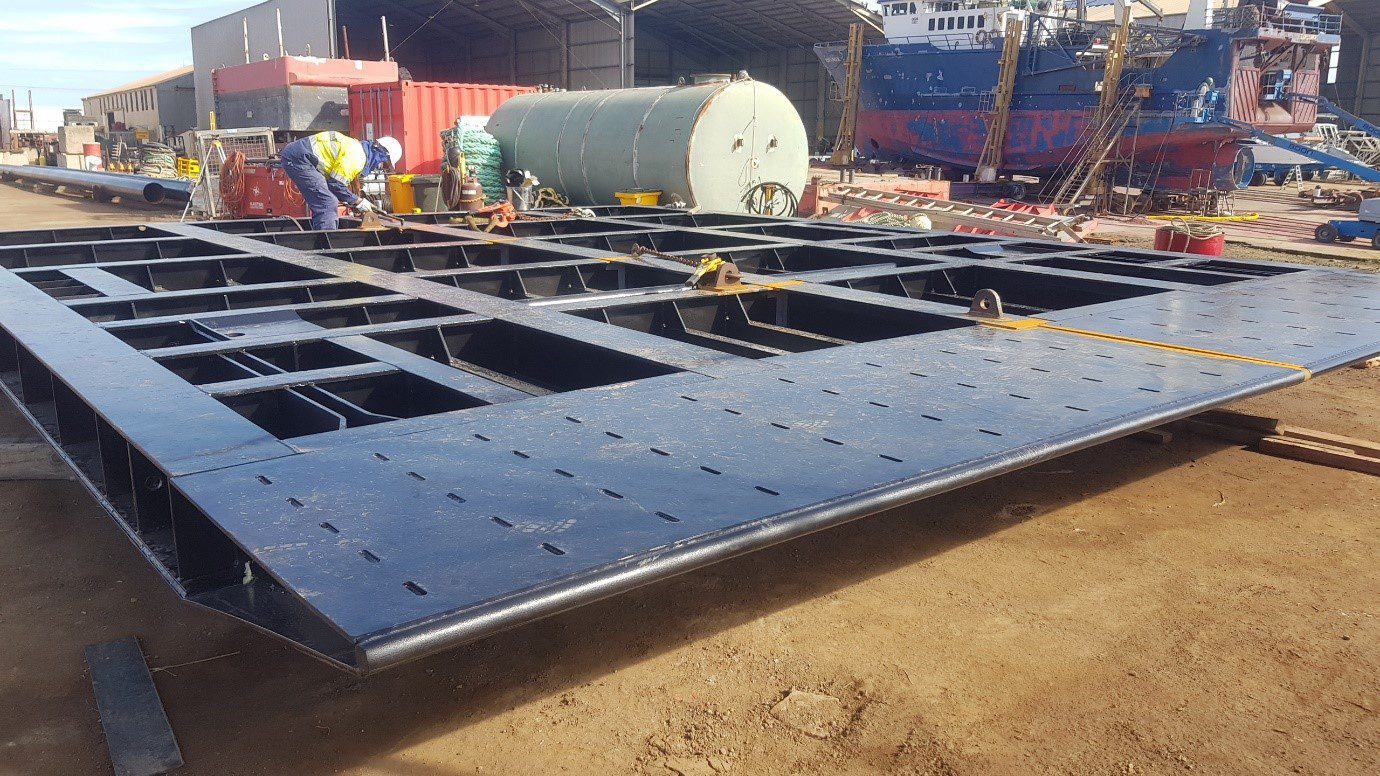 The Rock chute and "cake tin" were manufactured to enable the reef materials (rocks) on the ocean bed in specific formation to create enhanced oyster habitats.
Boweng are proud to be associated not just with Maritime Constructions, but also the enhancement for our sea life and the positive ecological benefits that this project is expected to provide.