Project Description
Mid Murray Council | 2018-2019
Mid Murray Council needed a solution for a new wharf at their beautiful town's most prized river front location, Maryanne Reserve.
This was a monumental challenge as the wharf was to be suitable for rowing, but also suitable for general public to use when not in use for rowing. This necessitated a floating design that could ensure a consistent height above the water for rowers to launch their craft safely, yet the low height for rowing was not safe or practical for general recreational use.
Mike Dare from Dare Engineering was engaged to develop the concept for this innovative project, he set about designing an aesthetic, multi function solution that would meet all the complex requirements required for such a project.
Once the concept was developed Mid Murray Council then put the manufacture and installation of the pontoon out to tender which Bowhill Engineering secured through a competitive lump-sum tender process.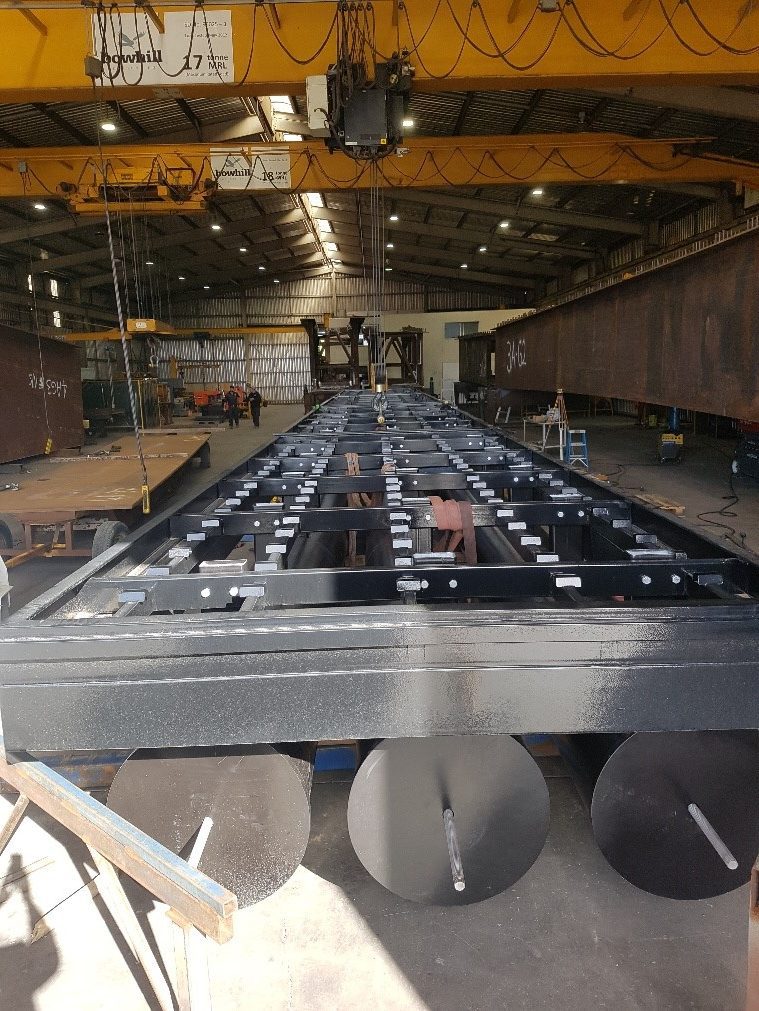 The final design and manufacture of such a prototype piece of equipment definitely had its challenges, these were met with Boweng's usual can-do attitude.  The end result, we believe, is an attractive, functional and long-lasting solution that Mannum and the Mid-Murray District can be proud of and will get enjoyment out of, for many decades.
This project challenged our team as it required many disciplines of engineering including;  Structural, marine, mechanical, hydraulics, electronics, electrical, buoyancy/balance.
Any few of these disciplines on a project would be a challenge, but when combining them all the level of complexity was amplified.
With any pioneering venture things can take a different course than anticipated, we thank our client MMC for their understanding and patience whilst Bowhill worked through the process to iron out the operational consistency. With Bowhill's determined approach towards excellence the wharf has become a unique and valued asset to not only the rowing fraternity but to the general public as well, which is a fantastic challenge and our team's growth has been phenomenal.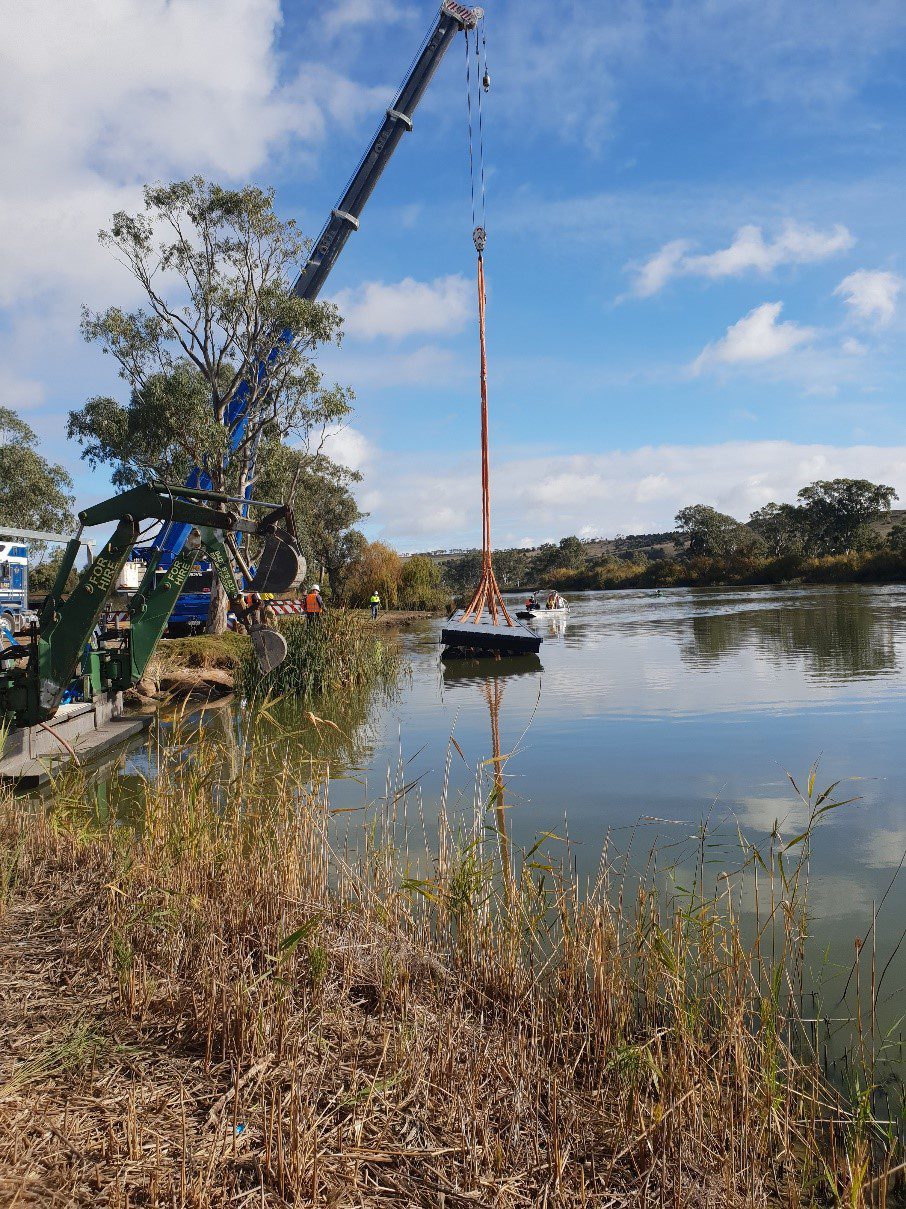 The pontoon was transported by truck from the Boweng workshop to the Bowhill Boat Ramp. A 100-tonne crane was then used to lift the pontoon into the River Murray. A local marine installation company was then utilised to transport the pontoon to Mannum and install it onto the abutment mounting hinge.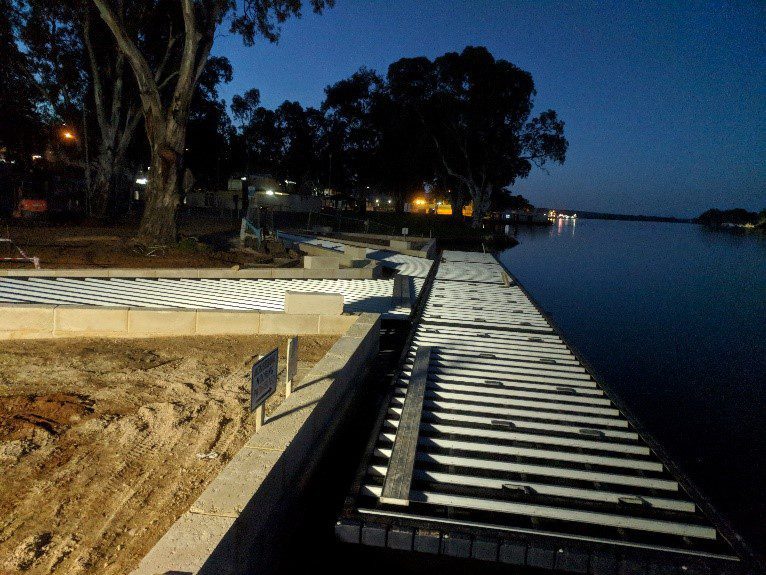 Upon arrival in Mannum, the walkways were fitted to the abutments and the pontoon fitted to the walkway. Next, we Installed all the pipework/plumbing and electrical components. The Calibration control system was fitted, and the final part of the installation was to fit the decking and complete final adjustments to the users preference.