Project Description
Flinders Link Railway Bridge & Temporary Steelwork
Client Name: Gateway South (Fulton Hogan)
Year Completed: 2018-2019
20 Open top box girders for the Railway Bridge simply supported girder segments
Implementing learnings;
Being the 4th steel bridge at this project site, the efficient design features that had been uncovered on previous scope packages were fed into the design development for this bridge.
This assisted with speeding up the design process and allowing cost savings to be realised by the Gateway JV during the tender period.
Bowhill were active in sharing and assisting in this process and full credit to the Gateway team for pursuing this continuous learning discipline.
We believe that these initiatives are helping to strengthen the case for building steel bridges in favour of other competing materials.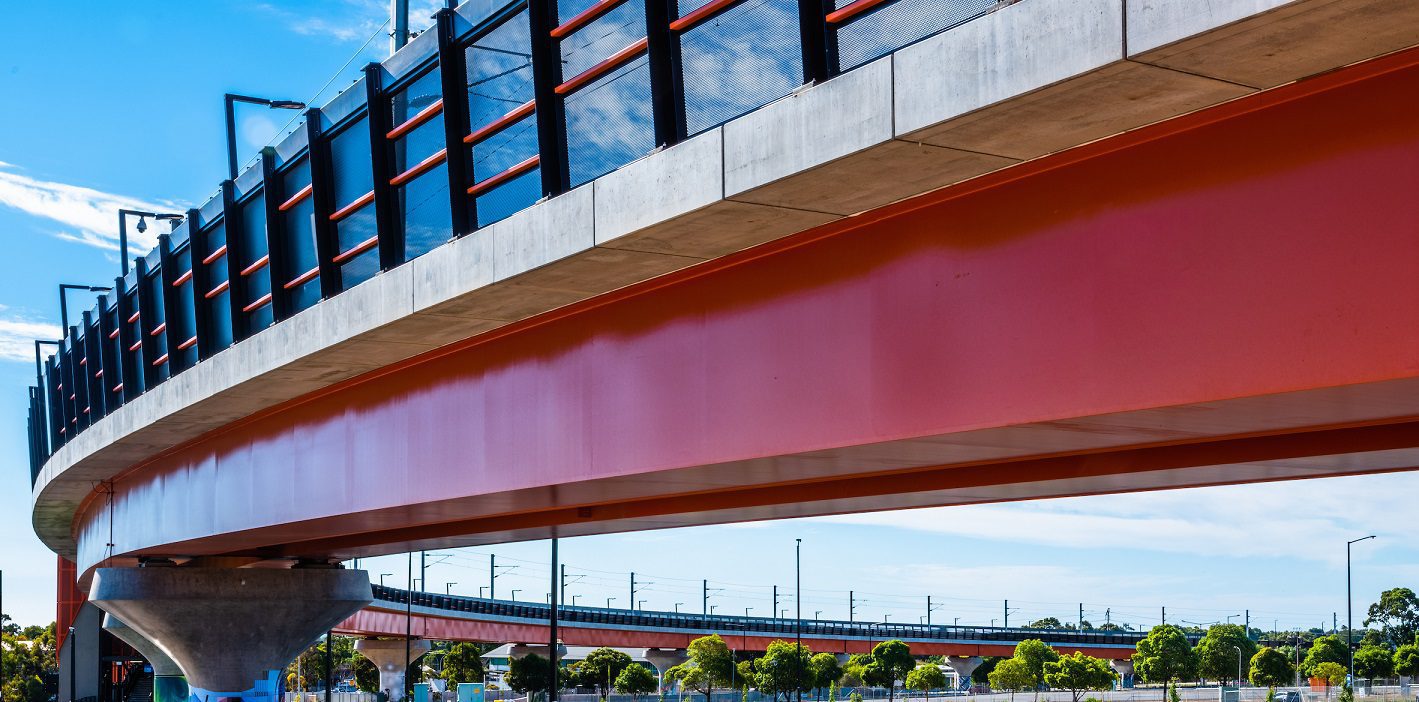 Sand Jacks; Engineers specifications increasingly state that Bridge girders are not to be installed directly onto the permanent bearings. This lends itself to an opportunity for an innovative solution.
Bowhill have been providing their inhouse IP for this solution via their modular sand jacks. These jacks can be pre-set at the required height and can accommodate the unforeseen loads during the construction process. Then once all works completed, they can be safely lowered in a controlled manner without the use of any complicated or expensive mechanical, electrical, or hydraulic assistance.
It's as simple as either blowing out the sand with compressed air or some site teams have even used a vac-truck to remove the sand and avoid any need for clean-up. We now have a range of these jack kits in stock ready for incorporation into our next project.