Project Description
Cable Stayed Pedestrian Bridge in Canberra
Innovative Methodologies: 24m long 5.5m wide mast was of a welded box section design and required post-weld grinding to achieve a contemporary architectural effect. Boweng staff designed a trolley mounted 3 phase linishing system to complete this task to a high degree of quality in a very efficient time. The surface treatment required no filling of imperfections as a result of this technique.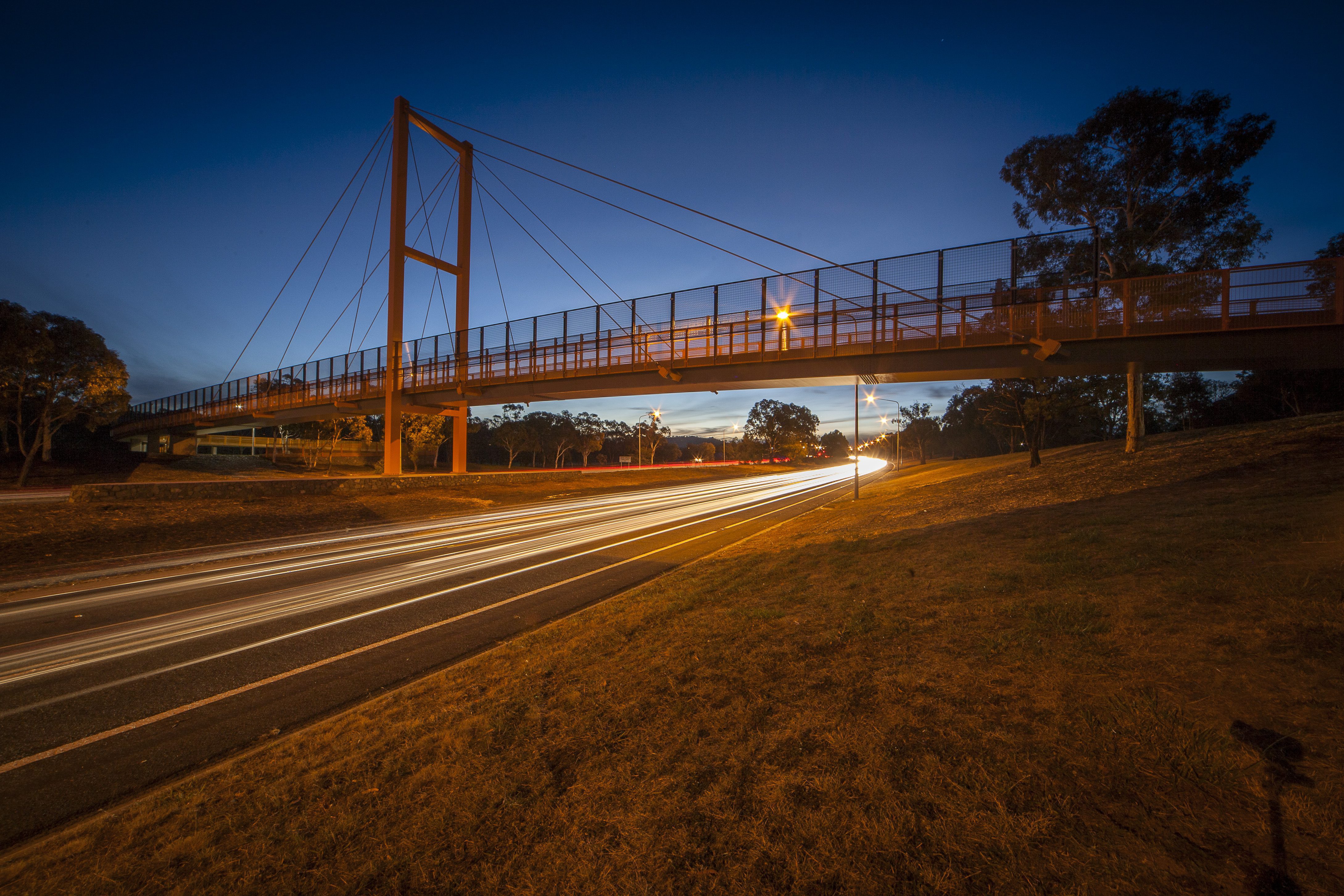 Technical Challenges: The coating system is very important to the stakeholders of the bridge to ensure that the durability criteria is met. Boweng worked together with all stakeholders to determine an effective way to complete this treatment. Pre-painting of some items before final fabrication into the large assemblies was required to be able to effectively blast and paint items that would be virtually impossible to get to after complete manufacture. This required strong coordination and vision by production staff and this greatly assisted by Boweng's in-house treatment service.
Coating Details: 3 coat surface treatment system completed on 7 large segments, all to a high quality finish. Logistically the large items were efficiently moved through Boweng's purpose built facility
Successful Outcomes: Great care was given to ensure that the as-built survey from site was provided to the shop draftsman to ensure that the 24m high mast was manufactured to be able to be delivered and immediately erected onto the cast in hold-down bolts with perfect accuracy.