We require a conscientious and driven individual, who is competitive and takes initiative and achieves accurate & timely results, even when under pressure. A strong collaborator with a high level of influential communication skills working towards win/win outcomes. We have a position available for a Project Manager, someone who is energetic and driven and great at communicating.
You will be working with our Senior Project Manager and Project Team (of 4x Project Assistants) on Structural Steel projects. Key areas of responsibility; Project Management, Strategic Relationships, Compliance, Continuous Improvement
Behaviours we require:
Communication – proactive, clear & effective, tailored to stakeholders, easily understood
Competent – aptitude & intelligence to learn quickly & get the job done, productive & reliable, solution finder
Accountable – takes responsibility, address issues swiftly, firm & timely decisions, initiates action & pursues opportunities
Courageous – doesn't avoid, stays focused, clarifies differing views, finds ways to reach a resolution
Problem Solving – collaborative, takes action to prevent problems recurring, ensures client needs are met
Collaborative – leverages team towards common goals, inspires others to achieve their best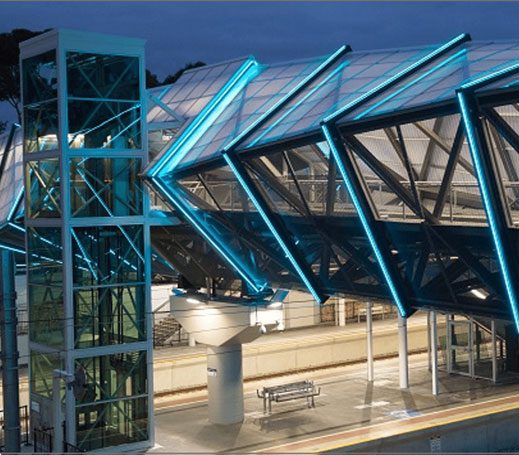 Demonstrated Project Management work experience (At least 5 years' Australian experience within the construction industry and preferably the metal industry) required for this position.
Opportunities for this role – ability to work from home or metro location. 
Salary is dependent on Applicant's experience. Negotiation with the applicant will be conducted as part of the shortlist & interview process.
Please include your Cover Letter and Resume with three references in your application.
Please include your Cover Letter and Resume in your application.
In a competitive recruitment climate, Bowhill Engineering is known as the employer of choice in the Murraylands and is not afraid to shout out the benefits of joining the Bowhill Engineering team – why because we love where we work!
We offer some great opportunities to join our team with a full work schedule of exciting projects planned
– together we thrive!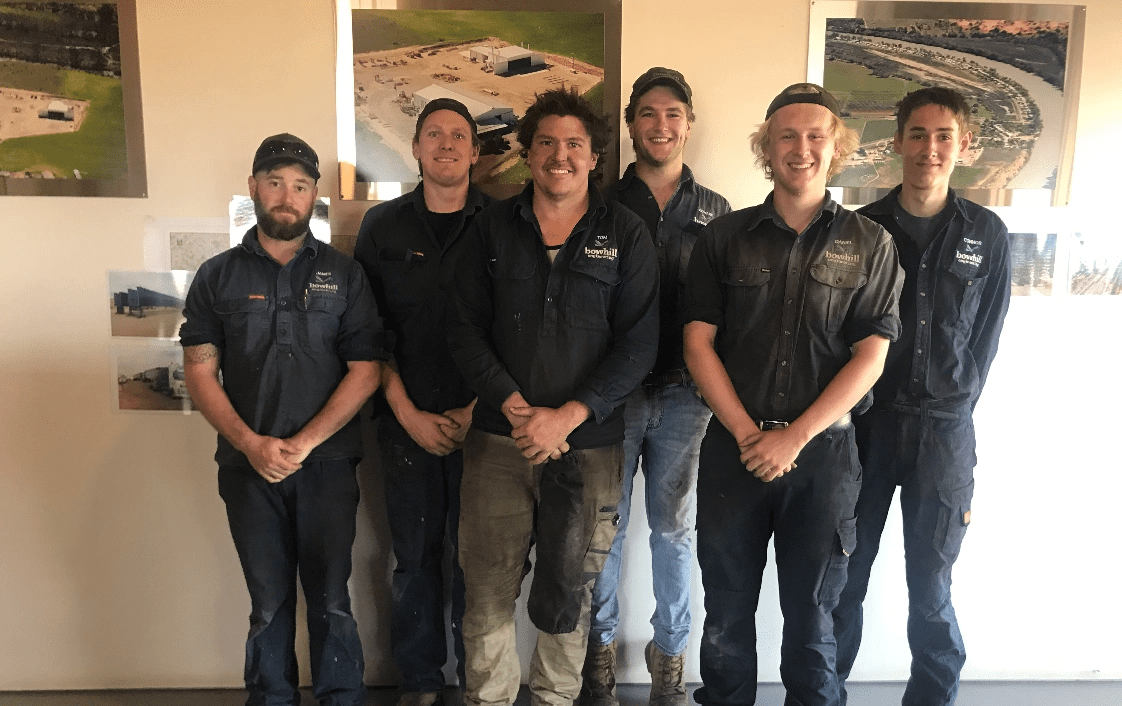 why choose Bowhill ?
Bowhill Engineering continues to be proudly family-run and continues to provide the same commitment to its clients, who have expanded into industries including mining, water, defence, and commercial building, turning it from a local SA success story into an Australia-wide industry benchmark. The business now operates an impressive modern facility in Bowhill and has worked on some of Australia's most notable and complex projects – but still considers its services to the local community as its most important work.
We are committed to our teams growth with team members averaging 5+ years of tenure. We have worked with over 40 apprentices & trainees who have completed their certificates and are now fully qualified.
– together we thrive!

Employee Assistance Programme
$100 employee health assistance annually + EAP (Employee Assistance Program) – free confidential consultations for yourself and your family via Access Programs (Value $495)

Start & Relocation incentives
Relocation Incentive * OR Accommodation Assistance (up to 6 months, 3 brm house available, accommodation shared as required) Talk to us about your relocation requirements * OR Drive in/Drive Out New Employee Kick-start $1000 Fuel Bonus (=$100/fn) Tvl>100km radius* * conditions apply

Reward & Recognition
An employer of choice in our local region, wages are competitive, and performance based. Permanency reviewed at 6 months; Wages are reviewed annually via our performance appraisal schedule. Wage Boost Incentives – $3k Recruitment incentives available to existing staff for recruitment of Metal Fabricators.

Workplace Facilities
Made up of 4x workshop facilities, we are extremely lucky to have room to move and grow and provide a safe workplace, with great plant & equipment to work with. Check out our outdoor balcony dining area and lunchroom with eightball tables while visiting.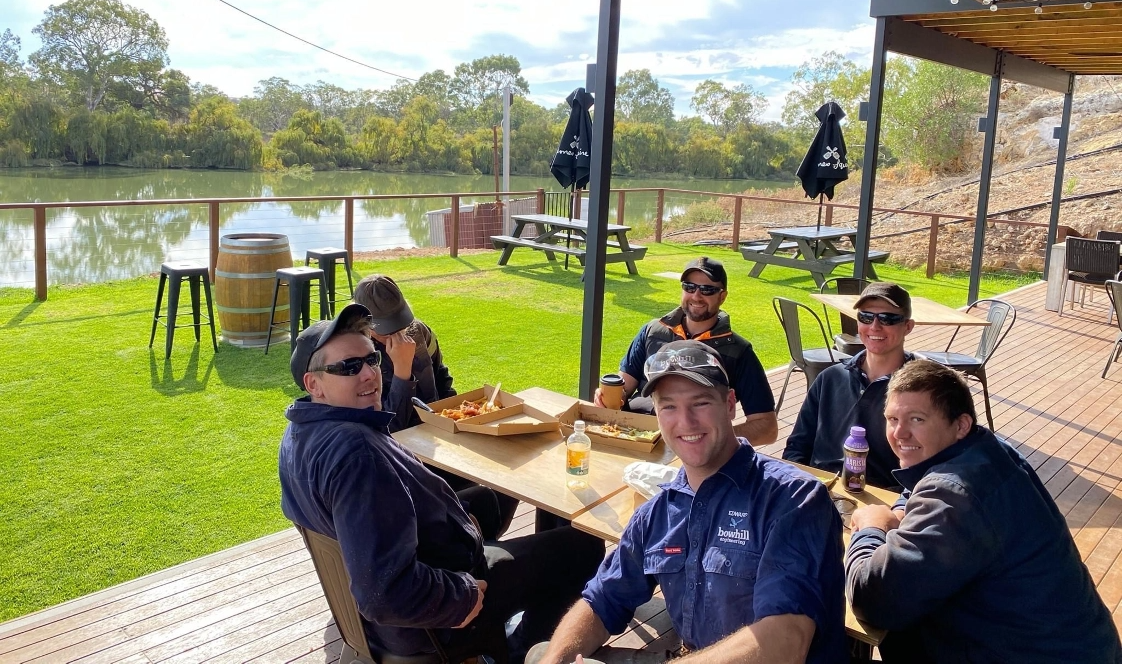 Who are we?
Well, to summarise, we are a bit of a "BCF" kind of crowd really, we are country people that love to get outdoors and be active, spend time with our families, participate in local sporting groups and generally have a good time. Boating, camping, fishing, 4WDing, cars, bikes, river recreation…. We love it!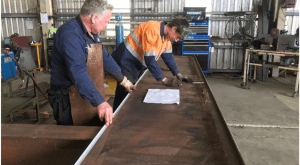 Is there no better feeling than enjoying where you work, working with mates and working together to achieve the big picture!? We are super proud of who we work for, the projects that we achieve and the team that we have! Our retention rate is over 5+ years, testament to the work that we put into our team in an ever-changing and competitive industry.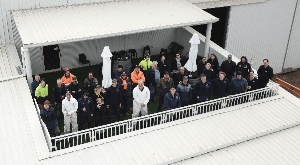 A great, fun way to get to know the team! Whether it is tea at a local pub, go karting, horse racing, celebrating special events, these events are always fun and are held quarterly. Membership is great value at only $5 per fortnight and we love all of our team to be members.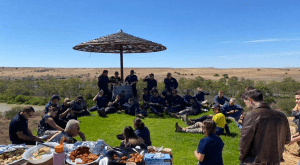 Wellbeing & Staff Recognition
Aside from social club activities, we hold a number of in-house events, including Celebration Hour once a month, where we stop early and celebrate all the good stuff happening with drinks and nibbles as a team! We also have welcome lunches for new staff and morning teas to celebrate important events or dates such as Movember, Sids for Kids and more.